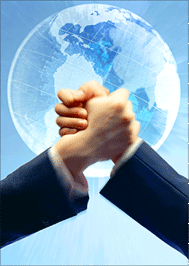 Management Information System Limited (as MIS) is committed to addressing a wide range of business needs of its clients.
Good cooperative arrangements with manufacturers such as IBM, Cisco. Having an excellent working environment and infrastructure, employing highly qualified, professional, and a stock system accessible to our customers are vital parts of this.
MIS dedicated to IT field for many years and know the main need of his customer: Server model such as Power7, X series. Storage model such as DS3500, DS5020, TS3100 series. Stowize V3500, V7000 series. Server options such as server ram, hard disk drive, adapter, power supply, etc.
Customers of MIS have a clear overview of parts and their delivery time stocks at all times. MIS delivers its products to all over the world. The company also offers flexible shipping options, dictated by client is circumstances.
Through our unique network, MIS can supply customers with top quality products anywhere in the world. The compact and dynamic organization is aimed at fast delivery without loosing sight of quality and reliability. At any time you and your staff can pinpoint the location of your order.